Reviews of Saint Badass
"Saint Badass isn't simply about the transformative power of sincere spiritual practice. It demonstrates the impact of our practice on our environment and the people around us. These men have many reasons to be filled with hate, to be violent, and to be completely shut down given the lives they are leading in the bowels of the hell realm of our society, our prisons. And yet. They transform. One of them glows in the dark, I swear. Reading the book gave me hope."Geri Larkin
Founding Teacher, Still Point Zen Buddhist Temple
and author Stumbling Toward Enlightenment
"Through their practice of mindfulness and kindness, the suffering men who tell their stories in Saint Badass, are transformed and find, at least at times, redemption. This is healing and inspiring for readers.  If these prisoners can have moments of self-awareness, if they can practice mindfulness, if they can express kindness to each other and themselves, so can I. So can we all. I urge you to read this beautiful book."Barbara Gates
author of Already Home: A Topography of Spirit and Place
and Editor-in-Chief for 31 years of Inquiring Mind Journal
Saint Badass:
Personal Transcendence in Tucker Max Hell
This story about Buddhist mindful-kindness in a maximum security prison inspires the reader to be more kind.
Reviews of How Love Wins
"Ultimately, a nurturing society will be one where every person is committed to caring acts in their relationships with everyone they encounter.  How Love Wins is foundation for creating such a society. With warmth, compassion, and clarity it will guide you to a way of living that benefits you, at the same time it enriches the lives of everyone you encounter."Tony Biglan, PhD
and author of The Nurture Effect
"This powerful book takes any of us from a life of "me" to "we," from isolation to connection and love.  In a world where kindness is so needed yet so little understood, How Love Wins is a must-read."Duana Welch, PhD
author of Love Factually: 10 Proven Steps from I Wish to I Do
"In this simple but powerful guide, Carnine leads the reader through a 12-step process of transformation, opening a toolbox of skills and techniques that anyone can use to live more fully in the moment and be more kind to themselves and others. A lay Buddhist minister who has worked with hospice patients and prisoners, Carnine reassures us that everyone is capable of building a mindfully kind life — and making it stick."Geri Larkin
Founding Teacher, Still Point Zen Buddhist Temple
and author Stumbling Toward Enlightenment
How Love Wins is a how-to book
The feed kindness, starve harm project:
What's the point?
Doug Carnine, Professor Emeritus, University of Oregon
We are bombarded with information about how we can improve our lives through exercise, nutrition, sleep, and stress reduction. Seven years ago after retiring from the University of Oregon I stumbled across something just as important in improving our lives: kindness. At that time, I did not know then how great the need was going to be today for more kindness (and less unkindness). During those seven years I created a mindful-kindness project with two books in addition to this website.
My hope is that the books and website will communicate the value of mindful kindness and, on a very small scale, motivate and help people to be more kind (and less unkind).
Tipping the balance toward kindness in this country as a whole will not come quickly; it will not come in our lifetime. But now is the time to be part of the tipping process. Will you help me in in this effort by passing along this message? And if you decide to read one of the books, consider posting a review of it on the Amazon link (or elsewhere).
About Saint Badass
Personal Transcendence in Tucker Max Hell
---
Saint Badass follows the story of how four prisoners come to change their experience of surviving Tucker maximum-security prison (a prison Hollywood used as the basis for the film Brubaker with Robert Redford in 1980). Each man has a different story and crime. Through guidance from Doug and each other about mindful kindness and meditation, their new mental habits send ripples of possibility throughout the prison.
---
The Truth of Tucker MAX Prison: Hell on Earth

It's no secret that prison feeds human suffering without regard for each prisoner's potential for rehabilitation and future contribution to society.

Small Acts of Kindness Have Profound Power

Prisoners went to great lengths to meet the needs of others despite hellish conditions. The results of the kindness benefitted them as well as the recipients.

How the Practice of Mindfulness + Kindness Transcends Surroundings

The main character's story reveals an unimaginable transformation under the severest of circumstances in a maximum security prison.
"The world needs something so simple that there's no call for divisiveness. Kindfulness offers that." Doug Carnine, PhD
About How Love Wins
The Power of Mindful Kindness
---
How Love Wins is a follow-up book to Saint Badass: a collection of current global research on the impact and personal benefits of habitual mindfulness, kindness, and meditation applied in everyday ways. Doug Carnine's background as a highly awarded professor, textbook author, and 4-decade Buddhist practitioner form a profound platform for practical explanations of our highest human potential.
---
Research Compilation

Research citations about the power of kindness come from the Gottman Institute, where relationship scientists Julie & John Gottman have spearheaded longitude research to understand what makes the difference between strong and weak relationships. Other researchers cited include Adam Grant, Wharton Professor of Management, and Shawn Achor, former Harvard Professor and CEO of GoodThink.

Proven Methods of Inspiring Happiness

Various kindful relationship habits from personal to community dynamics have been tested informally in a maximum-security prison and yielded consistently positive results for both the givers and recievers. If these methods can help one thrive in prison, they can dramatically improve one's experience of the free world.

Unifying Global Vision: Mindfully Kind Living

The ultimate hope is a simple unifying practice we can all morally agree on without religious connotation or conflict.
---
Resources for Mindful Living
Mindfully Kind Habits for Self Care & Being Connected to Others
As an act of kindness to the reader, we gathered information on how you can incorporate mindfulness and kindness in your life. Each of the nine resource pages gives explanations, research findings, and examples of how to apply mindful kindness in a different aspect of your life.
Theme for Feed Kindness, Starve Harm Comes from Native American Legend
A grandfather's advice to his grandson, who came to him with anger at a friend who had done him an injustice, "Let me tell you a story. I too, have felt a great hate for those that have taken too much, with no sorrow for what they do. But hate wears you down, it is like taking the poison you wish upon your enemy. I have struggled with this many times." He continued, "It's as if there are two wolves inside me. One is good; he lives in harmony; and rarely takes offense. He will only fight for the right causes in the right way. But the other wolf is full of anger. The littlest thing will set off his temper. He fights everyone, all the time, for no reason. He cannot think clearly because his anger and hate are so great. It is a helpless anger that changes nothing. Sometimes, it's hard living with these two wolves inside me, as both try to dominate my spirit." The boy looked intently into his grandfather's eyes and asked, "Which one wins?" The grandfather smiled and quietly said, "The one I feed."
---
---
This legend honoring Native American wisdom stands in stark contrast to the way European settlers to North America dishonored and mistreated Native Americans beginning with Columbus in 1492. In order to feed kindness, we need to consider restoring the capacity for kindness to all levels of society and between all peoples.
Key Definitions
Meditation

A family of practices aimed at disciplining, focusing, and calming the mind.

Mindfulness

Mindfulness is awareness that arises through paying attention, on purpose, in the present menment, non-judgmentally. The practice of mindfulness often arouses feelings of calmness and peace.

Kindness

The quality of being friendly, generous, and considerate.

Kindful

Combining a kind and mindful state of being.
Origins of the Feed Kindness Starve Harm Project
This project is an advocacy movement for highlighting the power of fusing mindfulness and kindness into everyday living. It all started as a writing hobby between Doug Carnine and an inmate, Roy Tester, who wanted to know more about meditation. Doug's four decade personal practice of mindfulness through Buddhism was the original springboard in connecting with Roy, and later spread to relationships with three other prisoners. Through the growing friendship via letters, the innovation of mindful kindness & meditation became a theme, resulting in a new concept of simplicity, several books, and a digital spread to support the books. The project advocates transforming personal habits without religious connotation. It also expands our linguistic concepts to include a holistic 'kindful' approach to the world.
About the Author
"This moment is my entire life. Where do I want to direct my attention—to the past, future? Returning to the present moment sets the stage for contentment."Doug Carnine, PhD
During his 35-year career, University of Oregon Professor Emeritus, Doug Carnine, PhD, taught about, conducted research on, and advocated for improved education for vulnerable children—the poor, handicapped, English language learners, and children of color. During this time he contributed to over 50 textbooks ranging from kindergarten math to university computer science. Simultaneously, he was following a personal fascination with kindness, meditation, and mindfulness, which led to adding these two very different non-fiction works to his legacy: Saint Badass and How Love Wins. His commitment to mindful kindness started in 1973, as a founding member of the Eugene Buddhist Priory, and culminated in him becoming a lay minister in the Order of Buddhist Contemplatives. He was ordained as a lay Buddhist in 1975 by Rev. Master Houn Jiyu-Kennett.
His career began with National Science Foundation Fellowship in Psychology as an undergraduate at the University of Illinois, where he graduated with distinction and Phi Beta Kappa in 1969. In 1981 he received the Ersted Award for outstanding teaching at the University of Oregon. He received a presidential appointment to the National Institute For Literacy, was confirmed by the U.S. Senate, and served as a program committee chair for several years. He has presented at over a 100 conferences in the United States, Canada, South America, Europe, the former USSR, Africa, Australia, and New Zealand. He has served as consulting editor or editorial board member for eight journals.
---
The Fine Art Of Legacy
One of life's gifts is the opportunity to sense and anticipate another's needs. And it's a privilege to be able to help meet those needs. That helping holds the profound power to inspire, heal and grow our connection with the world. But the simplest of benefits to the giver is satisfying an innate need to cherish.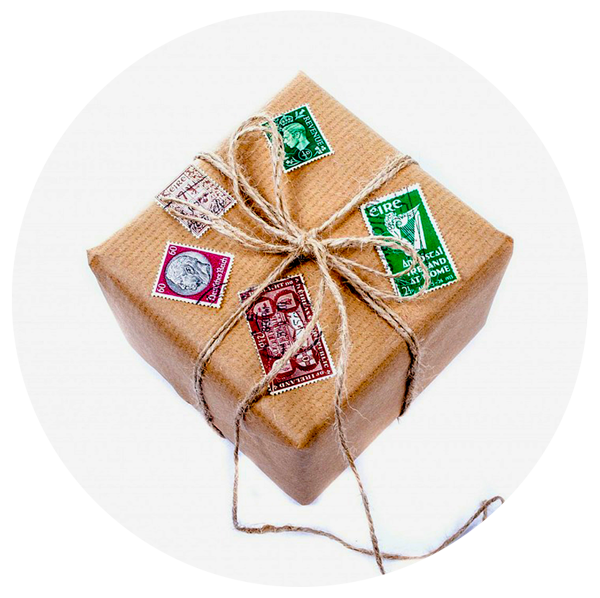 GET OUR FREE MINDFULLY KIND GUIDE
Join our email list for minimal updates & get a free guide! Fill in the form, verify your email and you'll be sent a link to download our free guide.
Please wait...