Experiential Gaming Rights Based on True Stories Offers Powerful Correlative Learning
---
We are paying attention to the shifts in the gaming industry as it applies to gaming system capabilities and emerging applications. We feel its important to support the possibility of experiential games based on true stories that have significant social impact potential. Saint Badass is one of those stories, (and it's gaming rights are currently available). Its a story about how severe circumstances exist and may not change, but a personal mental shift is always possible and transcendent of any outside trappings.
A Saint Badass Game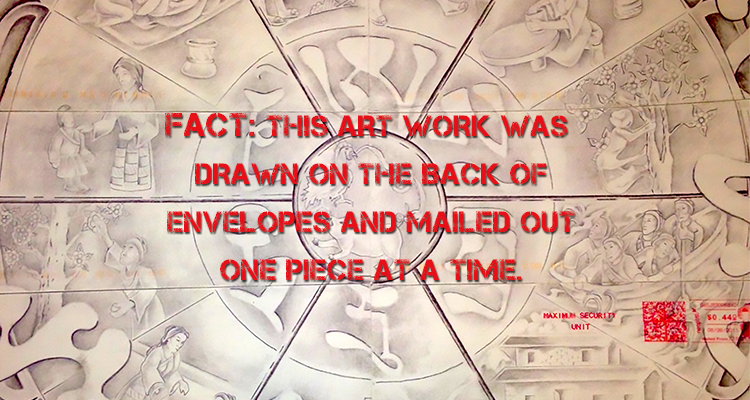 ---
---
A way to experience maximum security prison and take full responsibility for retaliation crimes against abusive parents. Imagine having a life sentence for killing the people that abused you as a child, and having an abusive life to further think about the cycles of abuse you've been trapped in.
Game Highlights
Maximum Security Prison Settings
Physical Limitation Metrics
Creativity With Limited Resources
Mentality Insights
Isolation is a breeding ground for multiplying emotional trauma and fears. This story explores one man's olympic level effort to master meditation, mindfulness, and kindness amid the ignored hell of modern day society.
Survival Highlights
Learning Mindfulness
Fusing Mindfulness & Kindness
How A Kindful Inner World Helps
---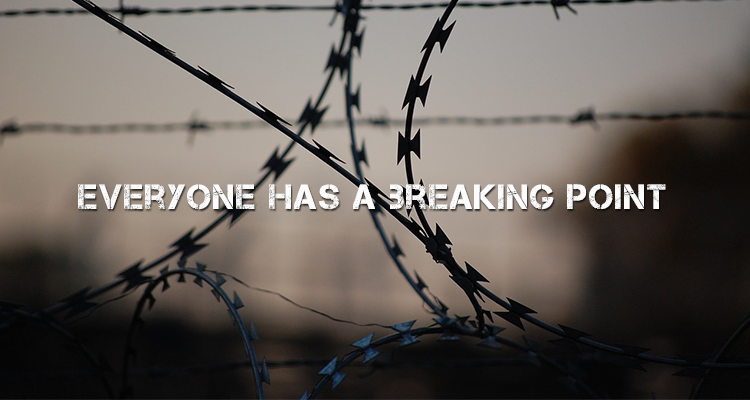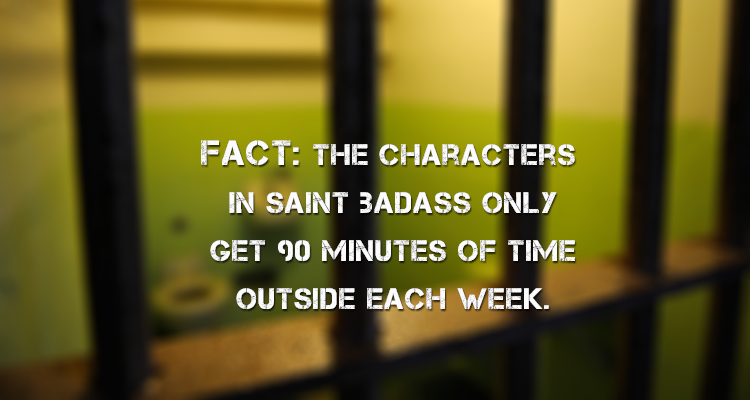 ---
Prison Insights
Through the unique insights of prison life, anyone having difficulty can come out the experience and feel grateful for the simplest freedoms of being able to go outside whenever they please. There are cross-over philosophies to how we torture and isolate ourselves in a free world forgetting what we are capable of.
Social Impact Highlights
Breaking The Cycle Of Abuse
Punishment Vs. Healing
Transcendence Via Kindfulness
"…the HAPPYS that beamed from them was priceless…" – Roy Tester, Saint Badass, Result Of Kindfulness
Draw Notoriety To Your Gaming Firm For Building An Experience Based On A True Story
---
The gaming industry is just barely scratching the surface of its full potential. Experiential games that offer passive therapeutic benefits in exchange for a unique journey have the power to draw in new market segments that are often alienated by big house gaming firms who only make violence based games. The success of Gone Home made by Fullbright, a small gaming firm in Portland, Oregon speaks volumes of the possibility in reaching untapped markets with experiential games. They reached the New York Times top ten bestseller's list within their first year, selling over 750,000 copies of the coming of age experience.
Offer Explicit Life Skills Through Experiential Gaming
---
The current gaming industry is built on a fantasy of a fictitious place where violence doesn't hurt us. It's truly an undeveloped industry with far more potential. There are more untapped market segments than simply hyper-masculine violence based games. The opportunity for an experiential game that offers a scenario of living through severe circumstances and what you have to do under duress to thrive offers a lot of value. This means playing towards personal improvements of cultivating various life skills. Such as lessons on how to handle being triggered, and what to do when you feel ashamed. This has many positive implications. It can be applied towards professionals, personal relationships, and improving understanding for vulnerable members of society.
---
---
---
---
"In order to change, you must change your thinking. This starts from forgetting about vengeance, about the world owing you, about how you were raised or treated growing up, or the community in which you were raised. Forget about how you were molested, raped, beaten, told you'd never amount to nothing. Because all of that is just a psychological barrier that can be overcome. "John, Saint Badass
Give people the contrast of both being a prisoner and yet having a sacred journey of mindfulness.
Securing gaming rights doesn't have to be complicated.
Saint Badass Gaming Rights Options
---
For the right gaming design firm with a proven track record of well done socially conscious games, we have a generous offer for your future development of the Saint Badass experiential game. We feel its important to give this story as many platforms as possible to interact with as we want to inspire future changemakers to think differently about today's prison epidemic, and better ways to rehabilitate people. We are willing to fully support this effort with the storyline, personal coaching, and research access in order to make this as successful as possible. We have no doubt that a game offering a realistic experience of maximum security prison based upon real life prisoners and backgrounds of severe abuse will be an automatic game-changer in an industry that thrives on extreme feats without consequence. This can potentially offer a crack at developing critical emotional life skills that are not taught explicitly in mainstream society.
One Time Buy Out Option
---
It is our highest hope to see a Saint Badass experiential game on the market by 2019. A one time buy out option allows you full rights and requires game release in 2019. Rights include using copies of letters, book excerpts, prisoner artwork & support coaching from author as needed.
---
3 Years To Complete Or Release Option
Access To Original Letters & Artwork
Support Coaching From Author As Needed
---
10% Of Net For 10 Years
---
A percentage of net agreement means no up front costs, but the game must be completed and released no later than early 2019. This allows a firm to profit share as a form of securing the rights. Royalties paid annually after gross & net profits can be appropriately tracked.
---
3 Years To Complete Or Release Option
Access To Original Letters & Artwork
Support Coaching From Author As Needed
[x_subscribe form="6158″]
---
GET OUR FREE MINDFULLY KIND GUIDE
Join our email list for minimal updates & get a free guide! Fill in the form, verify your email and you'll be sent a link to download our free guide.
Please wait...